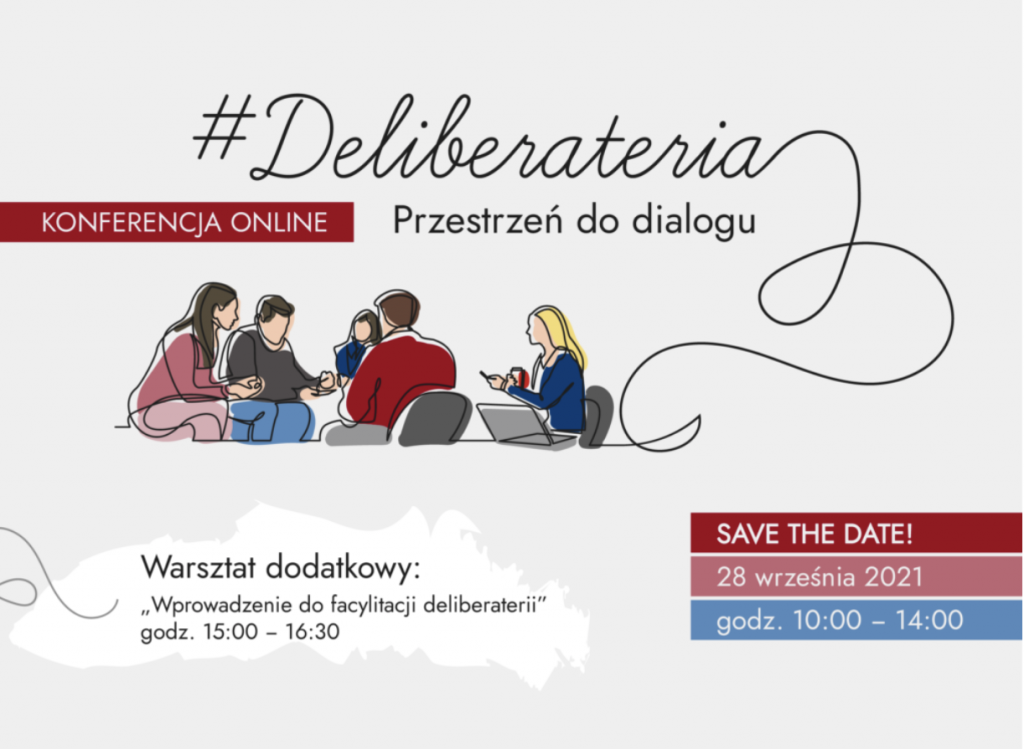 Jón Ólafsson and Salvör Nordal will participate in the online conference Deliberateria – a space for dialogue organized, by the Polish Institute for Human Rights and Business (PIHRB), the DCD and the University of Iceland, which will take place online (zoom platform) on September 28, 2021 at 10.00 – 14.00. The simultaneous translation will be provided (PL-EN- PL).
#deliberateria – a new form of dialogue, or even more broadly – civic engagement, will be presented. It has been developed as a part of "Human rights and business – social dialogue post-COVID19" project, carried out with support from the Active Citizens – National Fund program, financed from EEA Funds. Participants of the conference will also have the opportunity also to experience Deliberataria in practice thanks to mini-deliberateria session integrated into the program of the event.
The project is influenced and inspired by the Icelandic constitutional process and the online pilot meetings with residents of three cities in cooperation with the local governments of Poznań, Przemyśl and Częstochowa, to an e-publication collecting the most important conclusions from the project.
The conference program is available here and further information and registration on the events Facebook page